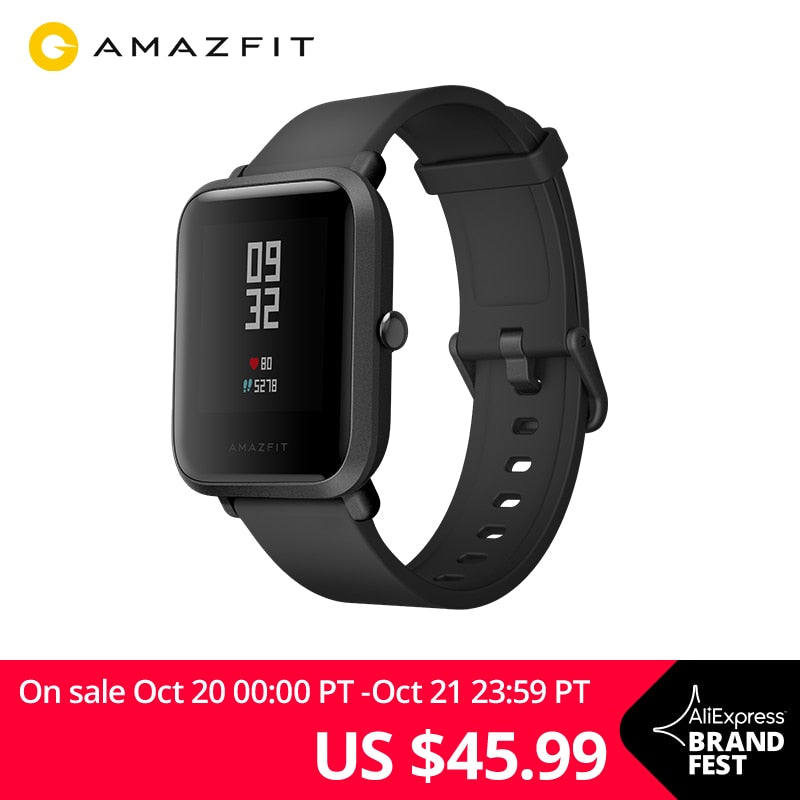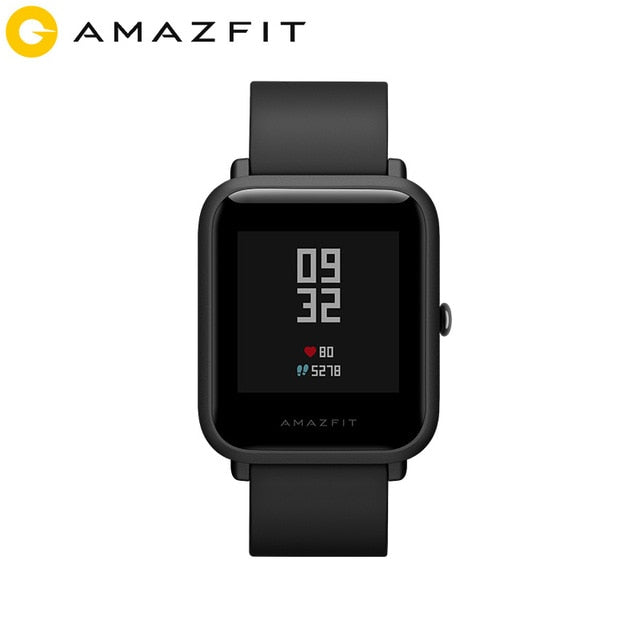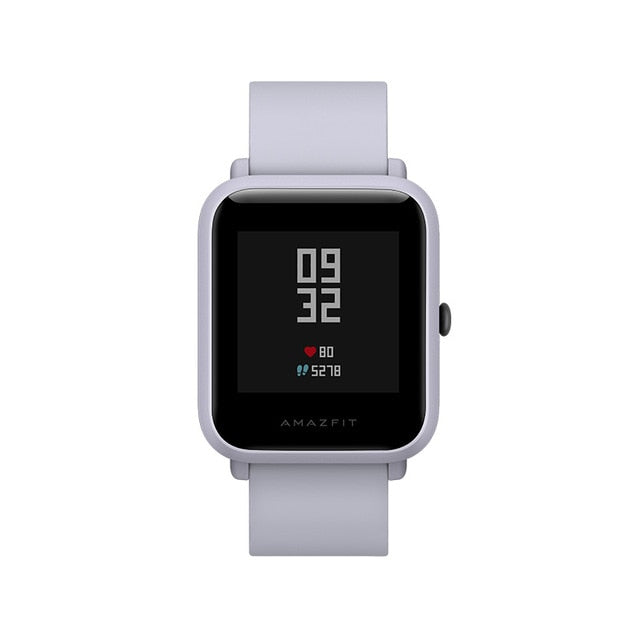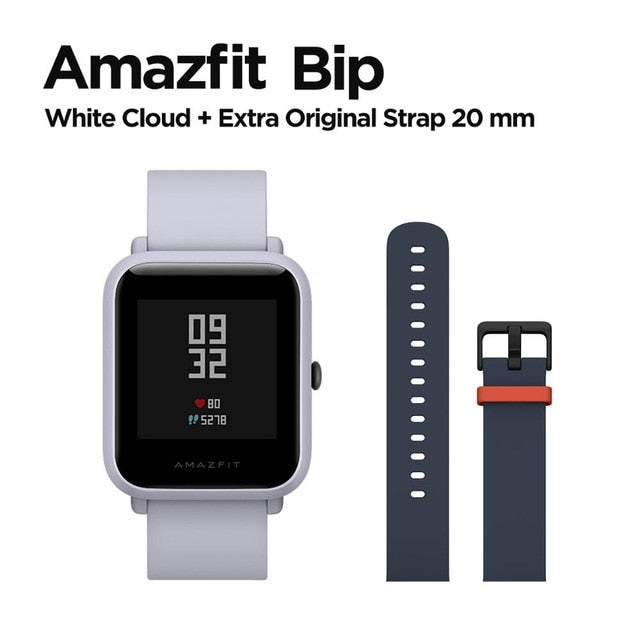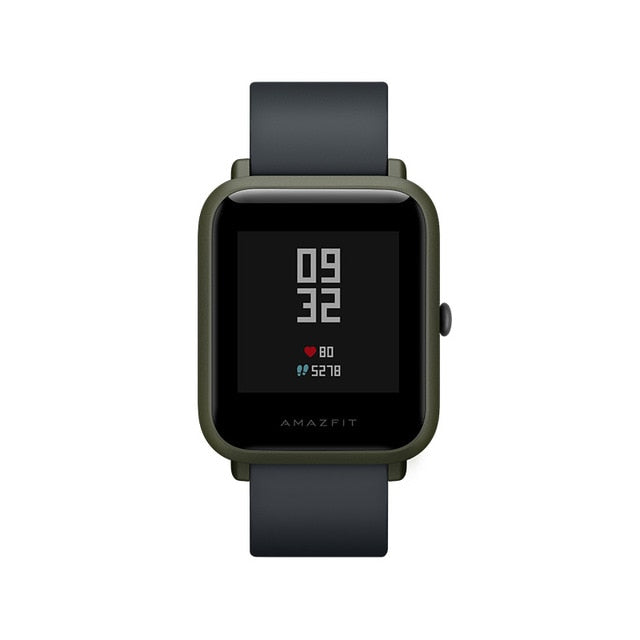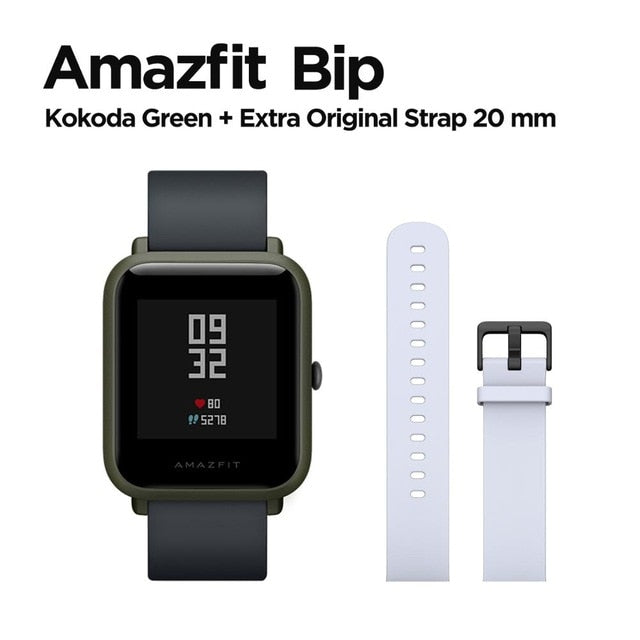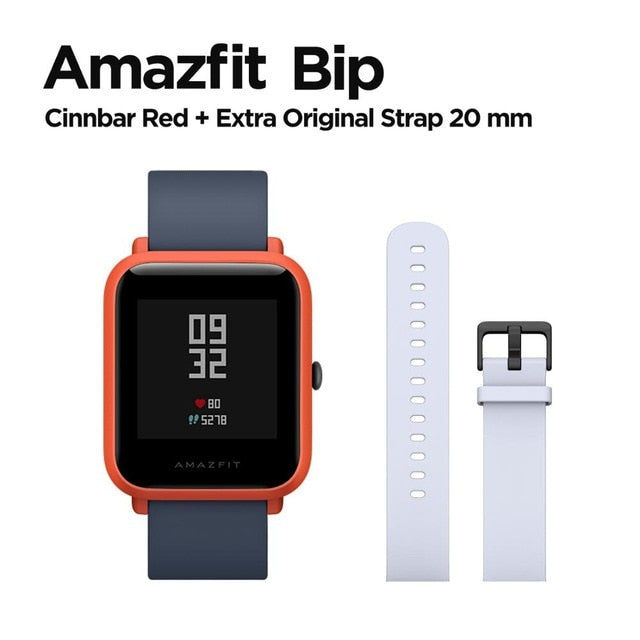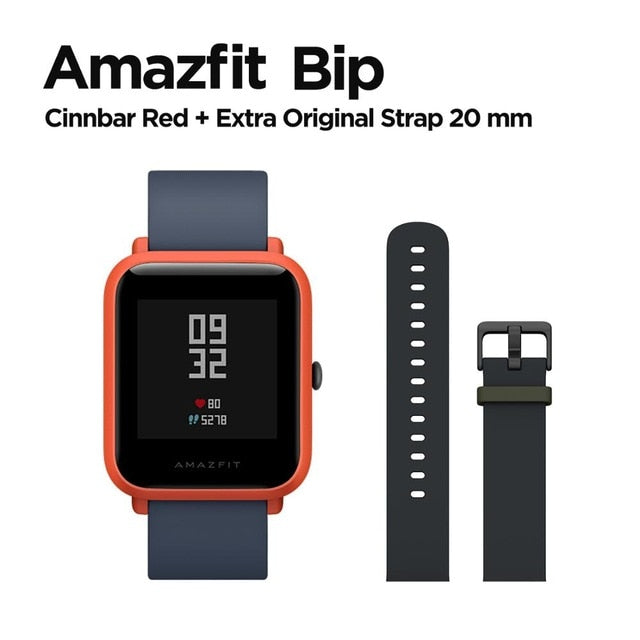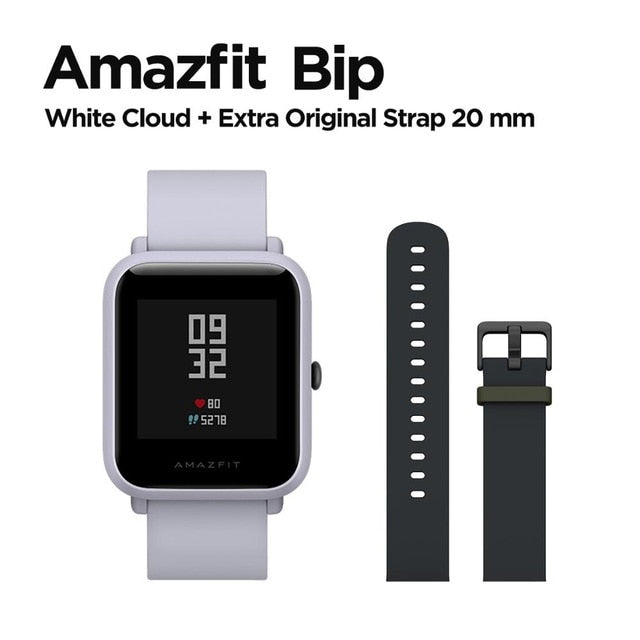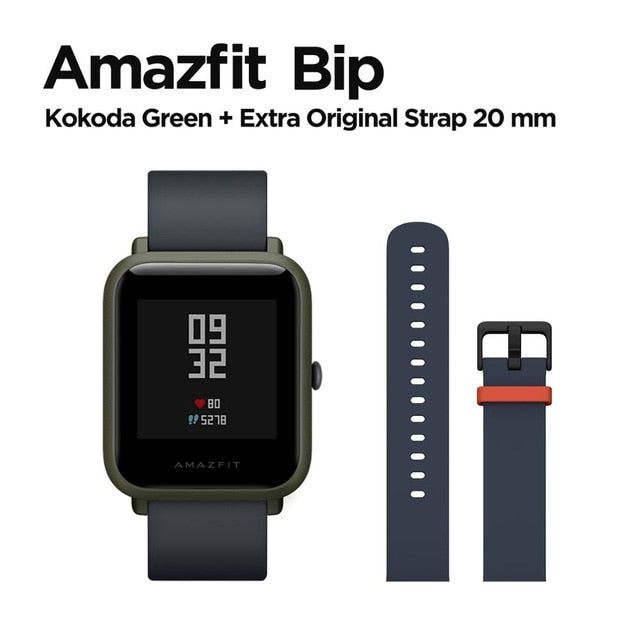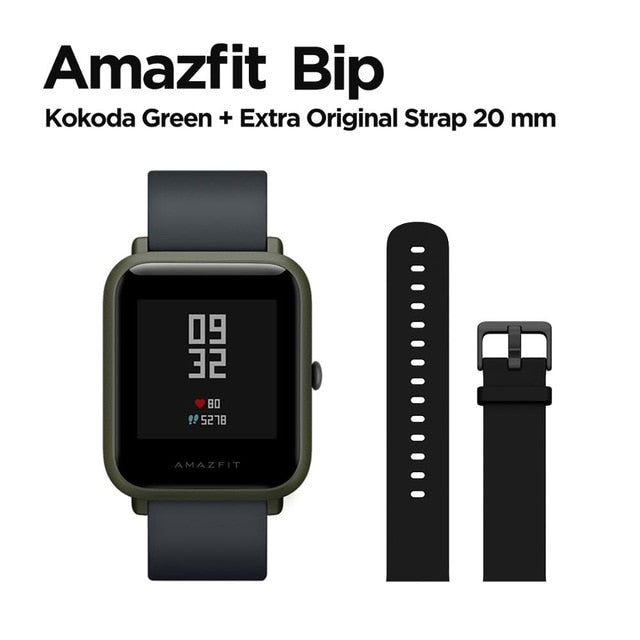 Amazfit Bip Smart Watch Bluetooth GPS Sport Heart Rate Monitor IP68 Waterproof Call Reminder Amazfit
Amazfit Bip Smart Watch Bluetooth GPS Sport Heart Rate Monitor IP68 Waterproof Call Reminder Amazfit
Looks as good as you feel. With a wide color palette and various options, the bip is designed to fully express your personal style. Weighing just 32 g and a transflective 1.28 inch display, the bip can be worn all day long.

A battery with a battery life of up to 45 days. The Amazfit Bip is equipped with a lithium polymer battery with a 190 mAh charge. Even with daily use, it has an incredible operating time of 45 days with just one charge.

Don't miss a heartbeat. An optical measurement of the heart rate measurement and a built-in navigation system make it possible to track your steps, distances traveled, calories burned and your sleep quality in real time. Special sport modes (running, treadmill, cycling and walking) give you a detailed overview of your most frequently performed activities.

Always your companion. The best companion to help you be organized and productive all day long. Receive disposable notifications by emails, texts and phone calls (prompting you to respond with your smartphone) and prompts from Facebook, Twitter, WhatsApp, LinkedIn, Snap, Slack, weather reports and other apps.
free shipping
Brand Name: amazfit
Mechanism: No
Origin: CN(Origin)
SIM Card Available: No
System: None
GPS: Yes
Type: On Wrist
Compatibility: All Compatible
ROM: <128MB
Function: Passometer
Function: Sleep Tracker
Function: Push Message
Function: Alarm Clock
Function: Month
Function: Altitude Meter
Function: Speed Measurement
Function: 24 hour instruction
Function: Fitness Tracker
Function: COMPASS
Function: Message Reminder
Function: Week
Function: Interactive Music
Function: Call Reminder
Rear Camera: None
Language: Russian
Language: Spanish
Language: English
Language: French
RAM: <128MB
Waterproof Grade: Life Waterproof
Multiple Dials: No
Battery Capacity: 120-180mAh
Network Mode: None
Style: Fashion
Movement Type: Electronic
Screen Shape: SQUARE
Resolution: 176*176
APP Download Available: No
Case Material: Plastic
Display Size: 1.28 inch
Band Material: Silica Gel
Application Age Group: Adult
Battery Detachable: No
Band Detachable: Yes
Global Version: Yes
Recently Viewed